Recently striker Wayne Rooney had an MLS farewell match to return to him with Derby County. However, it was an unforgettable match for the English striker. Rooney played from the start as the host of DC United in the play-off match against Toronto FC but did not leave much impression.
The two teams drew 1-1 after 90 minutes of official play, when Rooney had two remarkable opportunities from close-range shots in the second half but failed to win against the home side's goalkeeper.
In extra time, Toronto FC scored 4 goals against DC United. Captain Rooney was replaced by Leonardo Jara in the 105th minute and just one minute later, Toronto had a goal to set the score 5-1. Rooney will return to England to join Derby County, former club of coach Frank Lampard. Here, he just played, just as part of the coaching staff of the team.
Rooney is the best striker of DC United this season with 11 goals. Although only in the United States for one and a half seasons, the British legend has left a deep impression, bringing countless memorable moments, putting DC United in the play-off group. Besides, he and Lucho Acosta form a good pair of cards.
In total, Rooney has 23 goals and 15 assists in 48 appearances. Mixed up are some unhappy moments, including 2 red cards this season and 2 failures in the first play-off round. Besides, loose lifestyle outside the pitch of this striker also caused unnecessary scandals, affecting the family life of "Guy Shrek".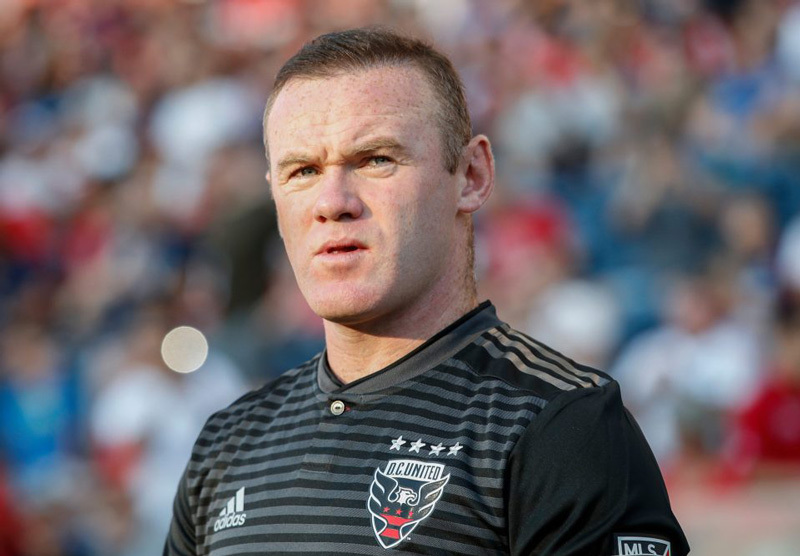 Talking about Rooney, DC United coach Ben Olsen said: "Rooney is a big plus for this club. He's been an important part of the team, this tournament for the past year and a half, has really pushed this club forward. I think he motivated me, made me a better coach. "
Back to the result of the match, Toronto FC, after winning against DC United, will face New York City FC in the Eastern finals on October 23. The winning team will win the ticket to the MLS title match on November 10.